For those that habituate in areas that frequent (unbearably) hot, humid summers; frigid, subzero winters; or dry, arid temperatures year round, respiratory issues seem to be just as common as seasonal allergies or leaves changing colors.
However, the innovators at HayGain have created a solution for keeping your horse's lungs comfortable and meal time more enjoyable. Used by professionals, Olympic/Gold Cup/Pan-Am Games/4* Eventing Champions, and amateur horse owners alike, the HayGain Hay Steamer maximizes the nutritional value of hay, eliminating toxins, dust, bacteria, and unwanted weeds, while improving horse's respiratory conditions for those that suffer from coughing, allergies or weakened immune systems.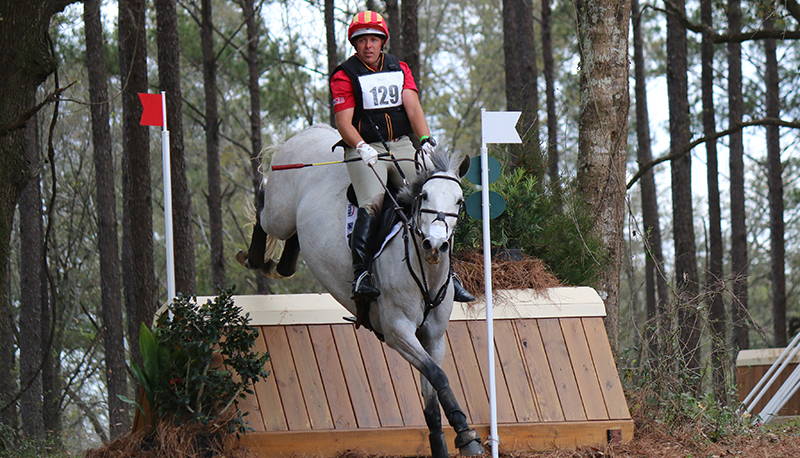 "We were always concerned about infection and pneumonia and Haygain steamed hay was a huge thing for us… I could really feel the effect when I rode [recently-retired star partner] Ballynoe Castle R.M, and his career really took off and he was a much more relaxed horse. I put all my horses on it and felt it was a huge asset."

Buck Davidson, International Event Rider, Team USA
World Equestrian Games in 2010 & 2014, Olympic alternate in 2008 & 2012
A "Tail" As Old As Time
Developed by a group of equine enthusiasts back in the early 2000s in southern England, the HayGain was a brainchild of horse owners who were concerned about the nasal discharge, coughing, heaving, and other respiratory problems in their horses. They realized – much like a hot shower or steam room helps to open up blocked airways and steaming vegetables to bring out their best nutrient content – these same principles could apply to their horse's forage.
While soaking hay is a centuries-old method of controlling airborne particles, it isn't entirely effective, and doesn't eliminate potentially harmful bacteria that may be ruminating within each bale. In 2007, the HayGain was born and the results were proven – clean, dust and mold free, palatable hay.
"Everything They Need and Nothing They Don't"
While soaking hay can be a quick, on-the-go way of dampening hay, bacteria and mold-inducing spores can still linger – up to 55%! Thankfully, HayGain has been scientifically proven as an effective, safe way to reduce airborne particles (mold, dust, etc) by up to 98%. As a result, horse's can receive quality, nutritionally-maximized forage with 0% mold, fungal spores, bacteria, and yeast that can cause equine asthma and chronic respiratory inflammation. Hay will become so palatable to your horse that he will want to gobble every flake, saving money on wasted food or messy water buckets from dunked hay! Plus, the HayGain is clean and easy to use, saving users from dealing with messy, heavy Rubbermaid containers filled with gallons upon gallons of water for minimal results.
While HayGain improves horse's airway quality with their hay-treating system and prevents inflammatory airway diseases by up to 65%, it also boasts a variety of health benefits that any horse can appreciate.
Increased hydration – Steamed hay has an increased water content of over 3x its normal value, ensuring your horse is getting the water intake needed to keep his digestive system running smoothly
Palatability – Picking eaters have no match against the HayGain, as it boosts the smell, taste, and texture of forage.
Allergy reduction – Sensitive horses with allergy related issues such as coughing, skin-conditions, etc. can benefit from the reduced dust, air microbials, and yeast/mold spores found in poor-quality hay.
Maximize performance – Hay is the #1 source of nutrients, vitamins, and minerals for horses. HayGain offers top-quality results with hay treated from its system to maximize respiratory, digestive, and ultimately, athletic performance.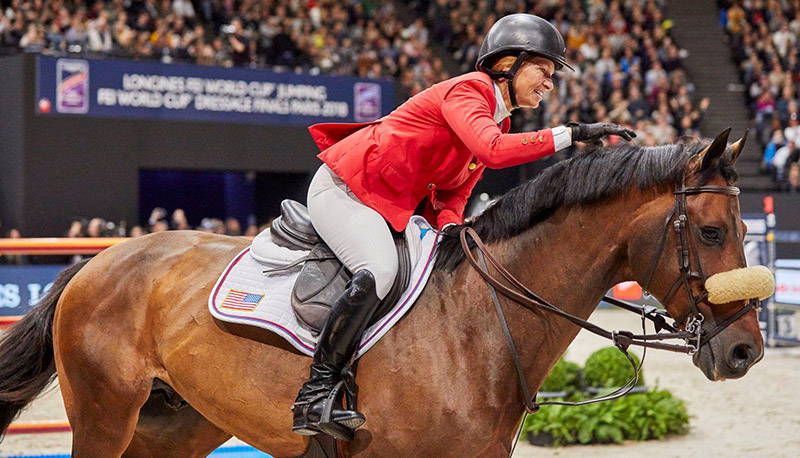 "Hay is crucial for the health, well-being and performance of horses. Haygain ensures for us that our horses get what they need and nothing that they don't from their hay."

Beezie Madden, International Showjumper, Team USA
Four Olympic medals, Three Pan American Games medals, 4x World Championship medals
How It Works
Steaming hay is a relatively quick process that can be easily done during riding, feeding, stall cleaning, or everyday barn chores. Because each HayGain is equipped with a timer, each bale or flake will have the perfect "cook time," every time. Even if left overnight, the HayGain allows steamed hay to be contained for up to 24 hours, allowing in-advance steaming to be done.
Available in unique options to fit various needs and lifestyles, the HayGain is available to order from Big Dee's in portable and half-bale units – perfect for home, trailer, and away at competition.
Each HayGain steamer is designed with a patented manifold system that hold flakes or bales in place and injects high-temperature steam evenly from the inside out. Its double insulated chest and aluminum manifold materials enables the steam to reach ultra-high temperatures within the chest (up to 212 degrees Fahrenheit), maximizing the effectiveness of the unit.
Final Thoughts
Whether you ride, race, compete, or use as a preventative/treatment measure, the HayGain is the ultimate game-changer. Not only will it help to increase your horse's respiration, appetite, safety, forage and water consumption, it's backed from years of scientific research and testimonials from some of the top professionals and trainers in the world. Experience the difference for yourself!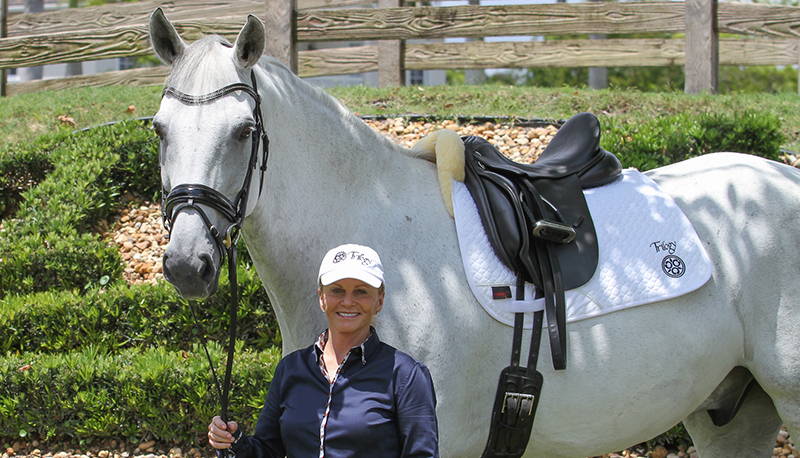 "Before I was introduced to Haygain, I was soaking hay for Brentina to make sure that it was more palatable and dust free. Then I found Haygain and not just Brentina but every horse in our barn is so happy. Now after our horses are fed the only sound you hear are the horses chewing. I no longer hear sneezing or coughing due to dust or mold spores. Once you have fed Haygain you will never go back!"

Debbie McDonald, International Dressage Rider, Team USA
US Equestrian Dressage Team Chef d'Equipe Olympic and World Cup medalist
Enjoy the ride,
Colleen C., Purchasing Associate